NewzRoom
(Use the FILTER OPTIONS below to view the Archive)Topics >
---
New Zealand 28 February 2022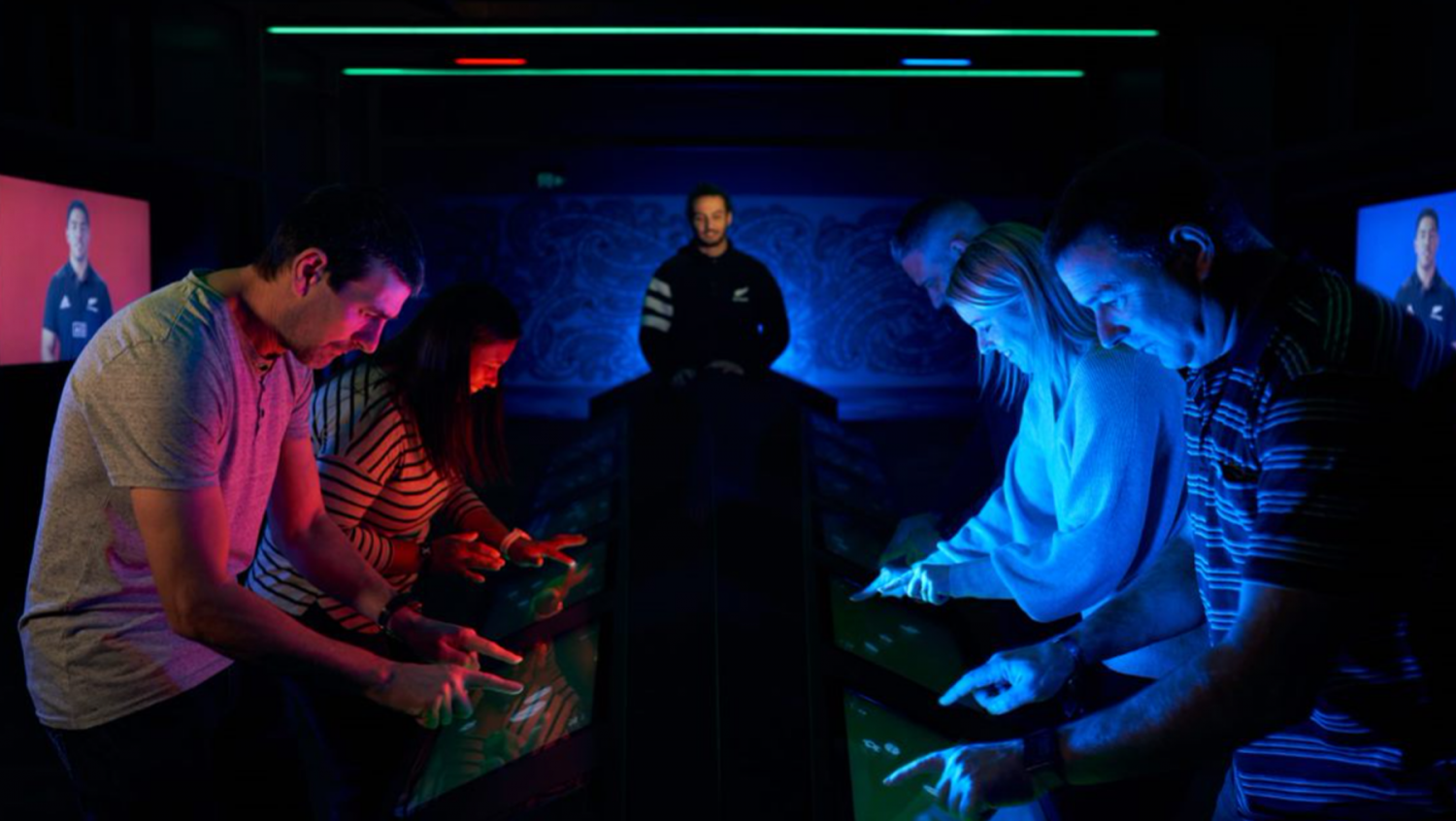 All Blacks Experience
The All Blacks Experience is a fully guided, state-of-the-art, interactive showcase of the All Blacks and all of New Zealand's national teams in black.
From kick off to the final whistle, you will be entertained, enthralled and educated on the story of New Zealand's deep passion for their national sport. Be part of the team and feel what it is like to represent New Zealand, wear the black jersey and participate in their national game.
Feel the pride, feel the fear, feel the anticipation!
Follow the journey a player makes from club rugby to joining the legendary All Blacks. Experience first-hand the excitement and emotion of game day. Discover the stories behind some of world rugby's most famous players, moments and matches.
Highlights of the experience include facing the full force of a six-metre high All Blacks haka and spending time in their hands-on interactive zone where manuhiri have the chance to try their kicking, catching, line out and accuracy skills against a virtual All Black side.
Through the use of innovation and technology, the experience provides a full sensory, interactive, and immersive experience; the only rugby attraction of its kind in New Zealand and the only All Blacks attraction in the world.
All Blacks Experience an award-winner
In February 2022, the Auckland attraction was recognised as the best of the best!
Ngāi Tahu Tourism and New Zealand Rugby's SkyCity-based attraction along with its creative partners have been named as winners in the Digital – Interactives and Exhibition section of the Best Design Awards.
The highly respected awards have been running since the 1970s and are an annual showcase of excellence in graphic, spatial, product, digital and motion design.
The judges applauded All Blacks Experience's integrated story-telling as a smart way to engage all generations in a fun and memorable way.
All Blacks Experience General Manager Phil McGowan says the innovation and technical creativity behind All Blacks Experience is something that needs to be experienced first-hand.
---
"I love watching our visitors take the inspirational journey behind the scenes of our rugby teams. To hear from the players themselves and watch what it takes to go from grassroot beginnings to professional glory is incredible and we love showcasing this on every tour."
---
The All Blacks Experience is a tour like no other, and one you do not want to miss when visiting Auckland.
> Read More