---
New Zealand 31 March 2023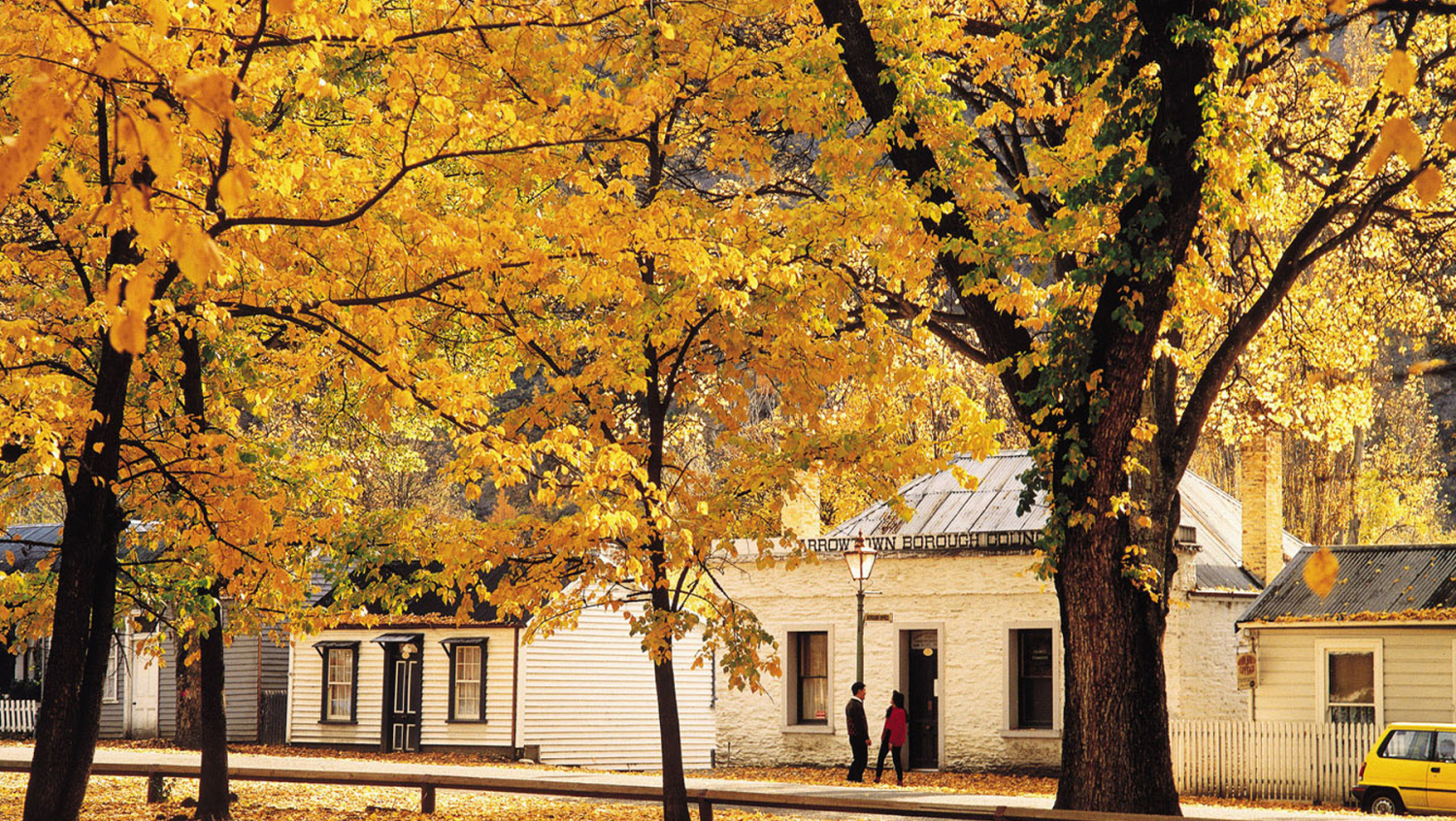 Discover New Zealand in Spring or Autumn
New Zealand's uncrowded, green and peaceful country is the ultimate escape. Experience a tangible wonderland in the vibrant and uplifting months of spring or opt for autumn, where you will discover the dramatic yellow, gold and red colours of this incredible season.
Whether you are marvelling at the spectacular glaciers or picturesque fiords or simply relaxing in a thermal pool, New Zealand is magical by coach. Relax in armchair comfort as you travel through each region, feeling secure in the hands of a professional Coach Captain whose reliable knowledge includes numerous facts and figures, stories, legends and many laughs along the way. Unwind and really experience Middle-Earth knowing the hassle of overlooking hidden locations or taking a wrong turn is removed.
With so much jaw-dropping diversity packed into such a small country and with each destination distinctive in character, you can easily visit the best of this spectacular land on a coach holiday.
Your New Zealand holiday is not complete without a visit to one of the most stunning locations on earth – Milford Sound. Springtime, which lasts from September to November, is New Zealand's 'waterfall season' – meaning the country's falls multiply with magnificent effect. Described as the 'Eighth Wonder of the World' this is the best time to see the magnificent fiord which was carved in the ice ages.
Spring is also the time when the new flowers and leaves start appearing. Visit the Hobbiton Film Set and see the charming bluebells and Middle-earth gardens in flower.
The beautiful gardens at Hobbiton
In the South Island, the garden city of Christchurch is full of remarkable gardens and parks bursting with colour and is the starting point for the world famous TranzAlpine, which traverses the mighty Southern Alps through a sequence of alpine gorges, taking your breath away at every turn.
Christchurch Cherry Blossoms
In contrast, Autumn in New Zealand is a time of spectacular changes in colours, which come alive during April and May, a fantastic time of the year to travel. This is especially the case in Queenstown, a town set on the shores of crystal-clear Lake Wakatipu and the Otago region. Deciduous trees turn brilliant hues of yellow, gold and hot orange, and it's all set against a sky that seems far too blue to be true.
Queenstown in Autumn
At this particular time of year Aoraki Mount Cook is a must-see. The contrast of seasons with the snowy mountains behind the orange fields combined with the lakes dotted with trees will amaze you.
Witness all of this spectacular scenery by coach whilst also experiencing Maori culture and tradition, an integral part of kiwi life. Learn about fascinating myths and legends, displays of visual arts and enjoy specialty cuisine.
Food lovers won't be disappointed by the local kiwi food and wine on tour. Renowned for a distinct Pacific Rim cuisine, coach touring throughout New Zealand is all about discovering this. With most meals included and free time to dine at exciting local restaurants, your appetite will most definitely be satisfied.
It's a wonderful thought that you can have these experiences and share it with like-minded people. Start out as a group of strangers and end up as one big family after just a few days, often providing the foundation for lifelong friendships upon return home.
There is no better way to visit New Zealand than on a coach holiday!
> Read More