---
New Zealand 18 August 2022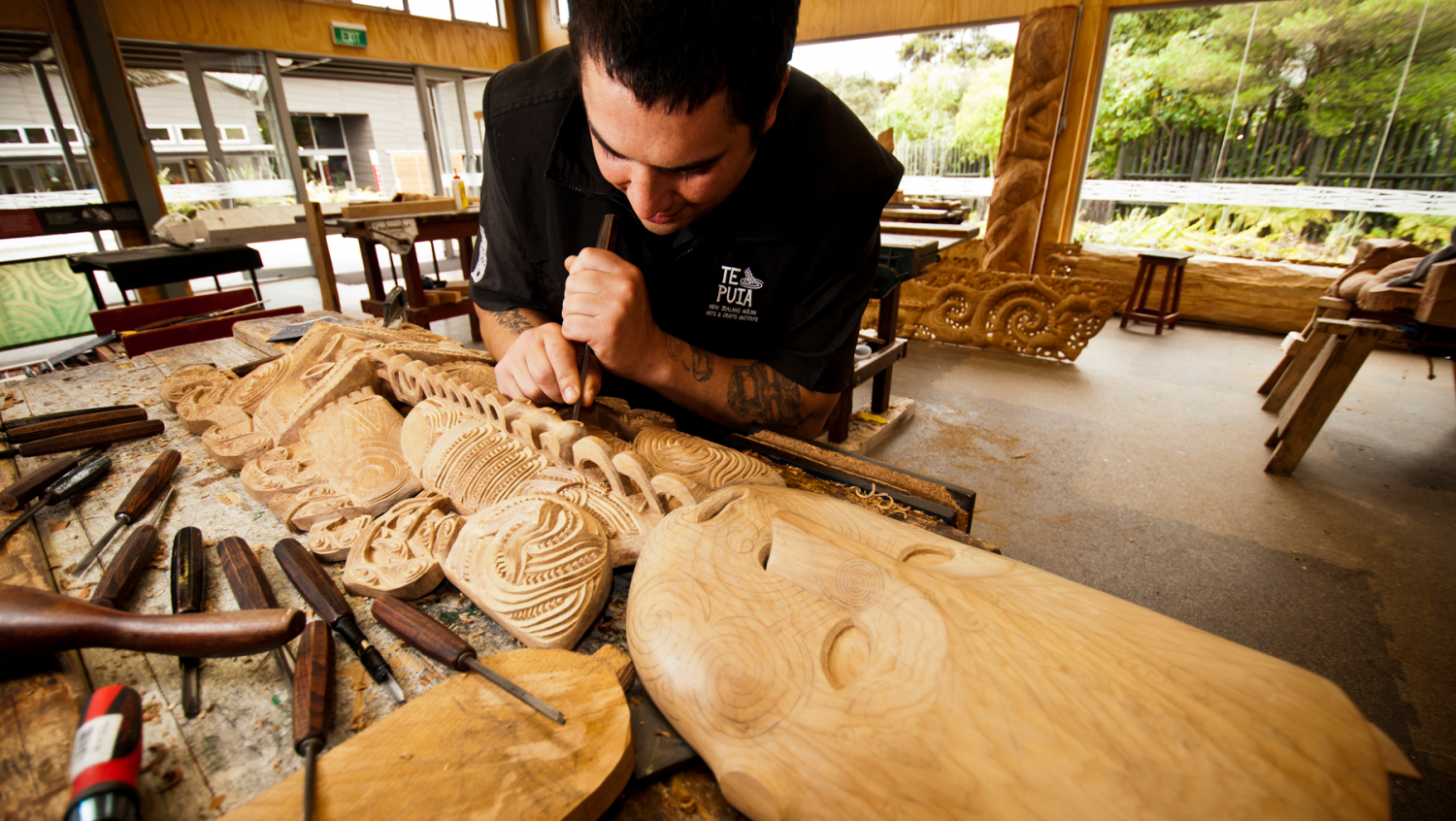 Meet the Team at Te Puia
Te Puia in Rotorua is an attraction not to be missed, that's why GPT has included it in every North Island itinerary.
You'll discover one of New Zealand's most magnificent geothermal wonderlands – featuring dramatic geysers, bubbling mud, and beautiful native bush. For generations Te Puia has welcomed manuhiri (visitors) from all over the world to explore the magic hidden within Te Whakarewarewa Thermal Valley.
Discover Te Puia's history and lineage with a personalised guided tour – each guide adds a personal touch to inspire and help visitors truly connect with the Te Puia experience.
Explore a 60-hectare landscape of uncovered natural bush, geysers and mud pools with a remarkable walk along the Te Whakarewarewa geyser terrace. Home to the Pōhutu geyser – the largest geyser in the Southern Hemisphere!
Visit the New Zealand Māori Arts and Crafts Institute and view traditional Māori Carving and Weaving performed before your eyes, including wood, stone & bone carvings as well flax-weaving.
The team bring the cultural and conservation narratives to life, sharing stories handed down to them through generations of guides. Hear what they have to say in the video below:
> Read More