---
New Zealand 8 June 2022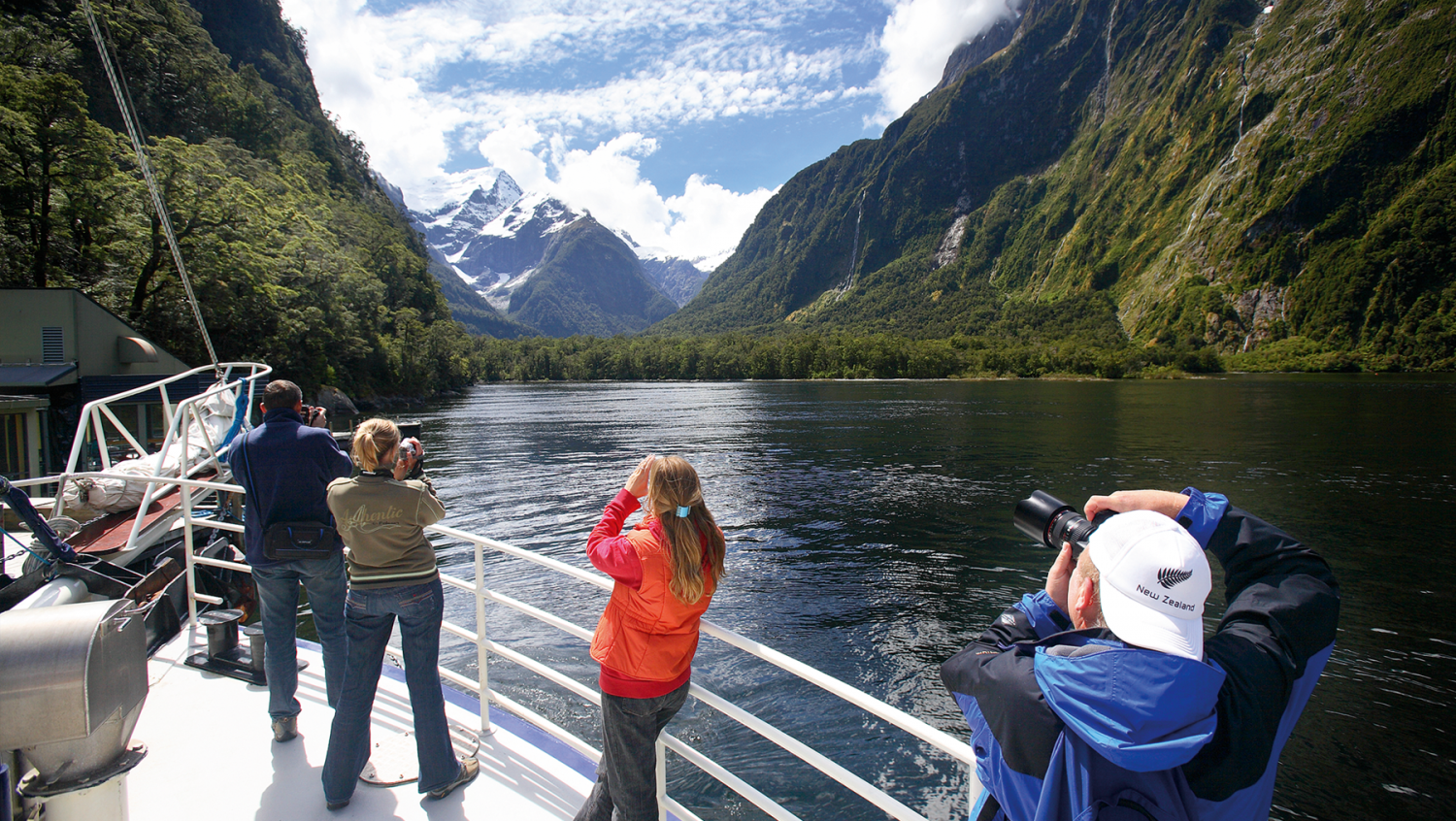 Milford Sound Cruise and Lunch
Milford Sound is the most well-known and most accessible of all the fiords in New Zealand's Fiordland National Park, a World Heritage Area.
Its 16 kilometre length is lined by sheer rock faces that soar 1,200 metres or more from the water. At 1692 metres, the iconic Mitre Peak is a spectacular sight and New Zealand's most photographed mountain.
Milford Sound is in the heart of a rainforest (annual rainfall is 6,813mm) which creates walls of temporary waterfalls on a wet day receding to just two permanent waterfalls (Lady Bowen Falls and Stirling Falls) in drier conditions.
Glorious on a fine day, Milford Sound's ethereal, moody beauty in the rain is equally spectacular.
On most Grand Pacific Tours South Island itineraries, you will experience a cruise on this wonderful fiord including lunch.
Watch the video for a sneak peak of what you'll see...
> Read More