Premium Economy Comfort
Travellers will experience the beauty of New Zealand in the Premium Economy Comfort of a full-size coach, touring with a mid-size group of up to 32 travellers.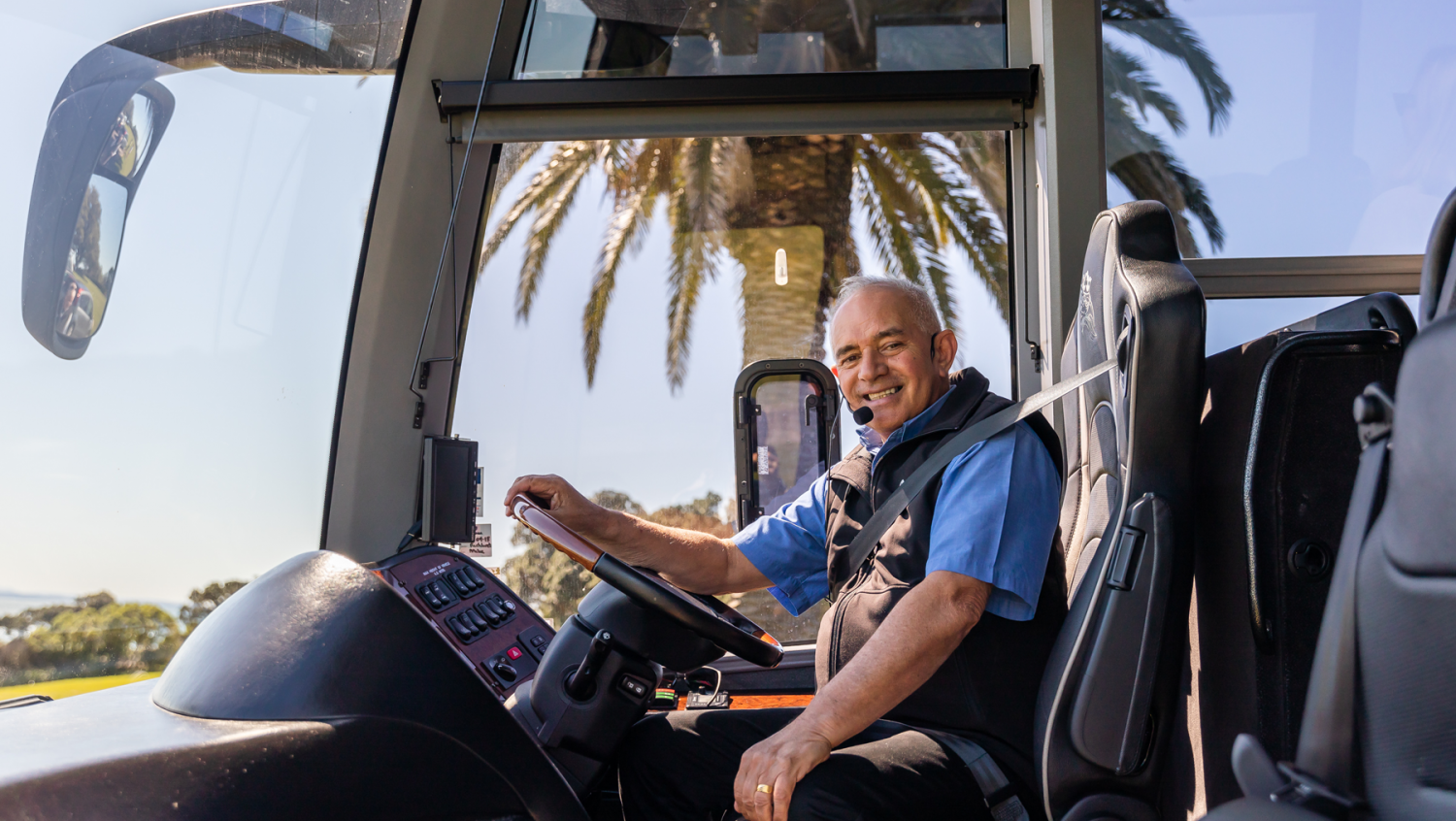 Professional Coach Captain
Enjoy the daily commentary from our Coach Captains who are handpicked for their expert knowledge of New Zealand and extensive driving experience.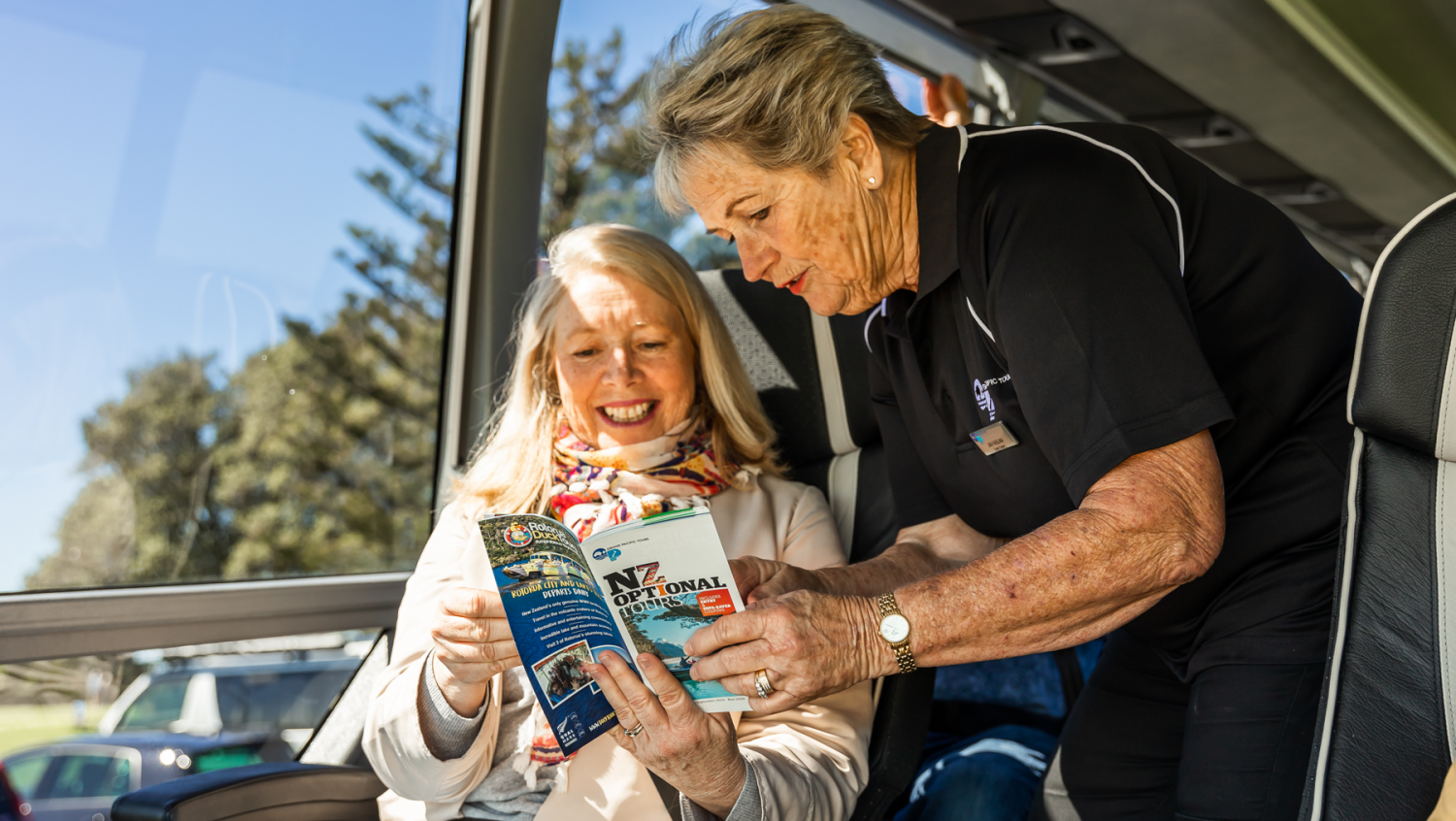 Fully Escorted Touring
An experienced Tour Leader will be with you for the duration of the tour. They work tirelessly to ensure everyone enjoys a memorable group tour experience.
4 Star Accommodation
Stay in a collection of 4 Star hotels that are stylish, centrally located and offer deluxe service with a large range of facilities available.
2 + 1 Seating
Coach seating comprises of two seats on the left side of the aisle and an individual seat on the right side, all with panoramic viewing.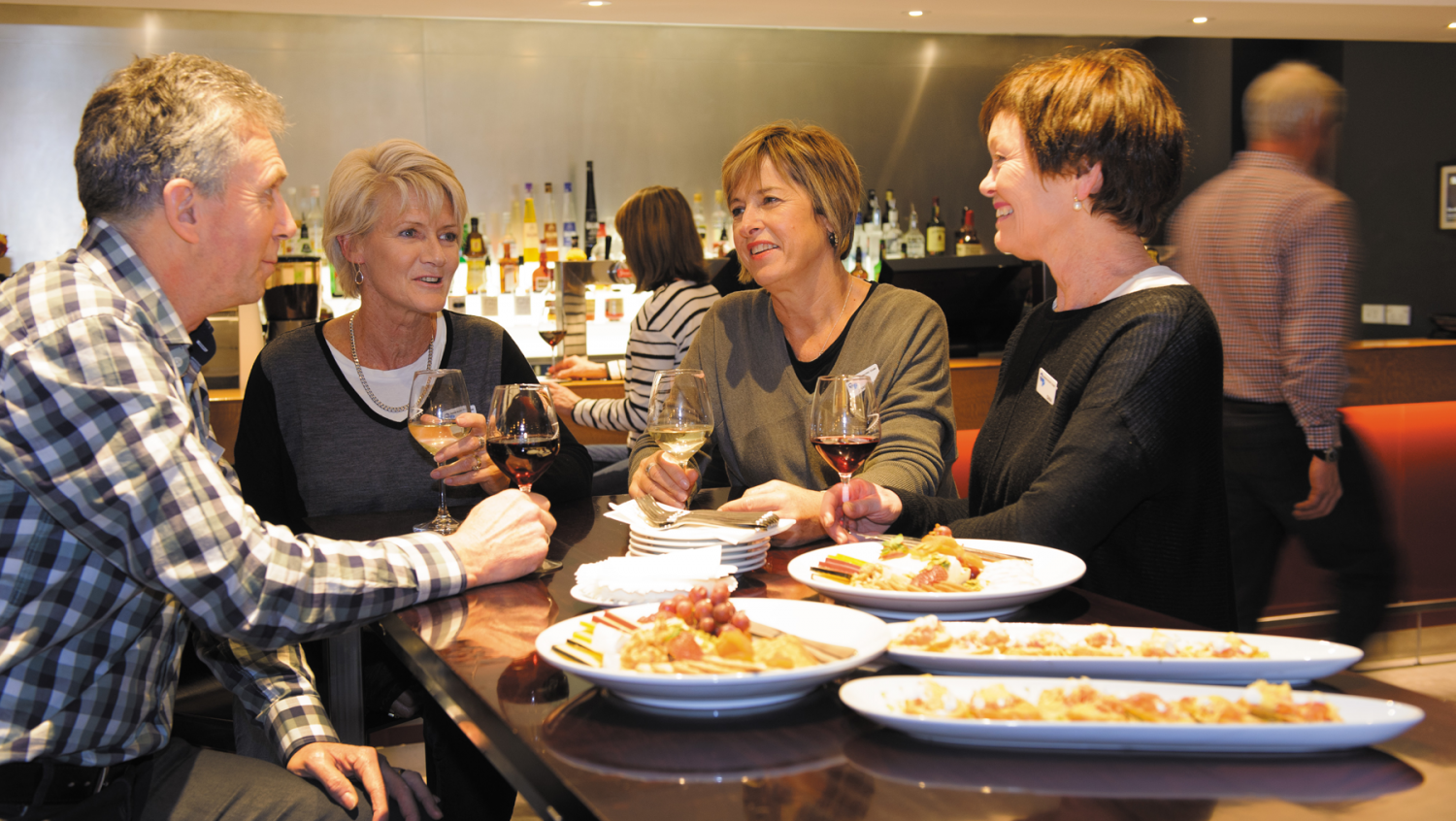 Signature Dining Experiences
Enjoy reserved dining so you don't ever have to wait for a table, plus relive the day's experiences during Hotel Wine Time (discounted drinks).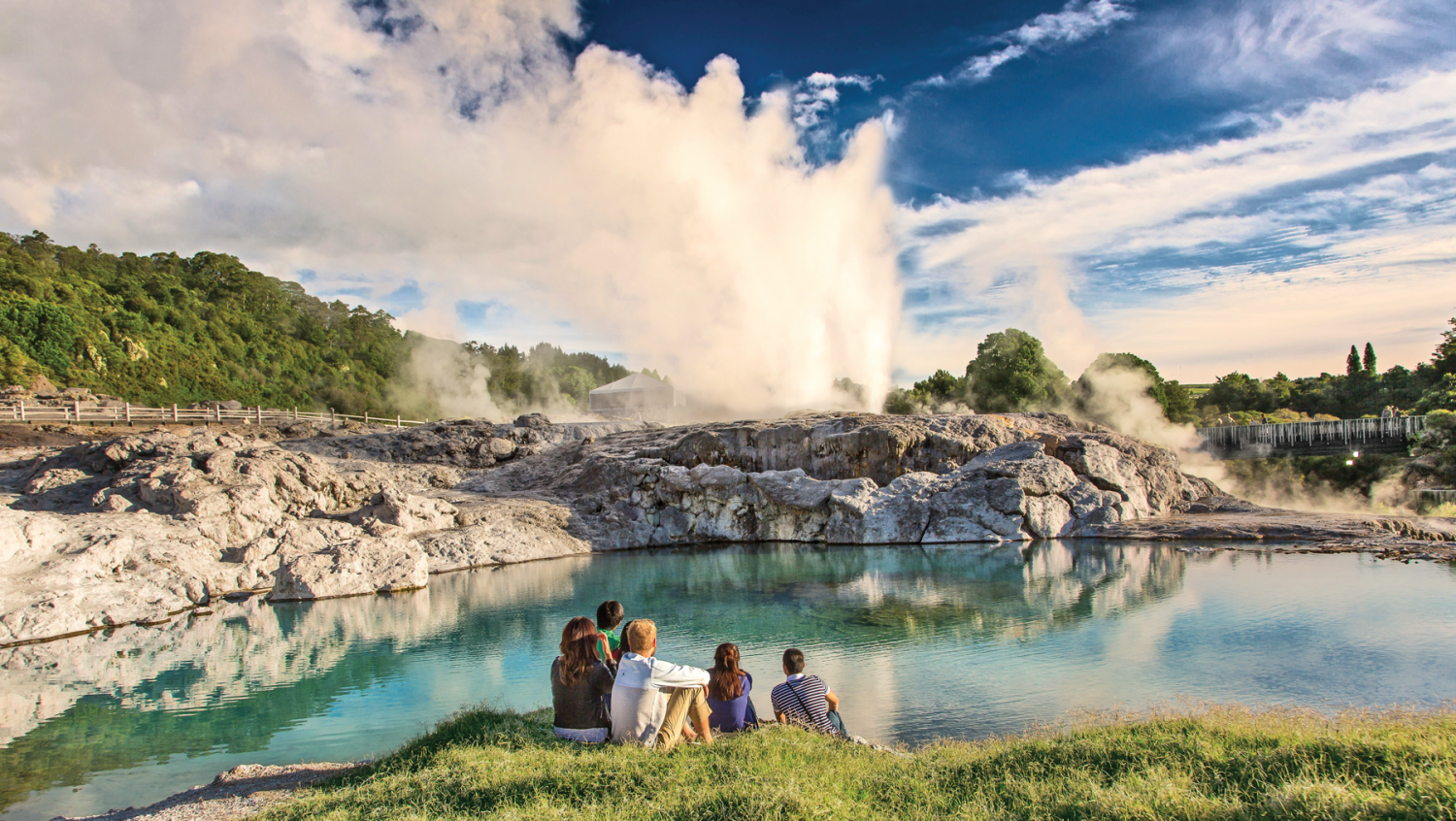 Extensive Sightseeing and Attractions
Your Signature tour will take you on an unforgettable journey including the best of New Zealand's breathtaking sights and attractions.