---
New Zealand 12 December 2022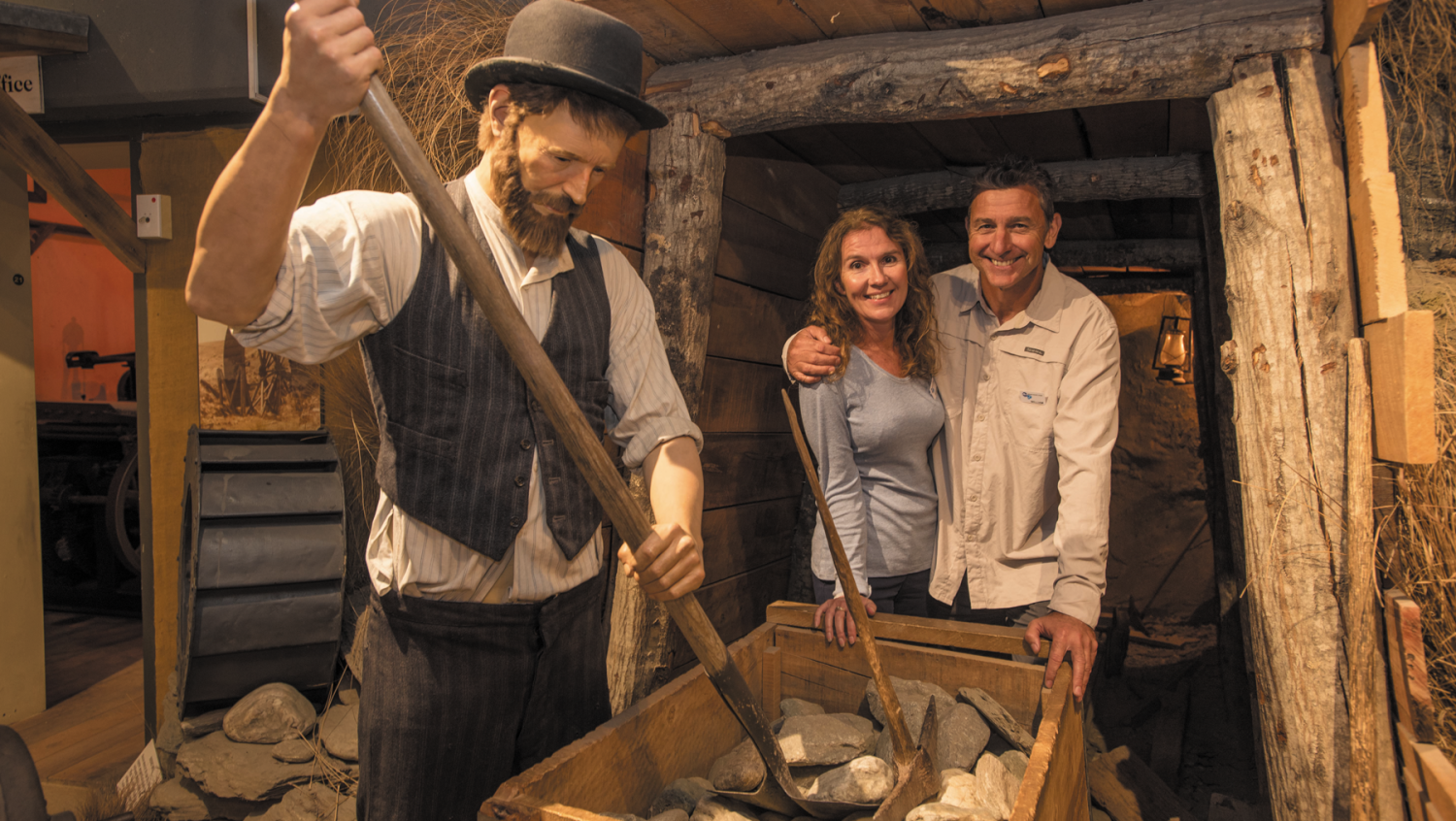 Lakes District Museum, Arrowtown
Established in 1948, the Lakes District Museum is in Arrowtown and maintains the history of the Wakatipu region.
Appropriately set in the former gold mining town of Arrowtown, the museum started life in the billiard rooms of the Ballarat Hotel before shifting to the current home, the former Bank of New Zealand building, in 1955. Over the last 60 years, through innovative direction, the museum is now recognised as one of New Zealand's leading small museums.
The Lakes District Museum is much more than a museum in the conventional sense; hence its popularity with visitors from all around the world. The museum has a strong hands-on focus, presenting an authentic picture of early Maori life and the harsh pioneering days of the European settlers and goldminers through working displays covering two floors and incorporating three historic buildings.
The museum also houses an art gallery, bookshop, archives and research facility and a busy education programme. They also own and operate Arrowtown's historic Post Office.
The museum is also heavily involved in the protection and preservation of the districts built heritage, especially in Arrowtown. While in Arrowtown, take a walk around to admire the historic buildings sprinkled throughout the village.
The Lakes District Museum is included on most of our South Island itinerraies.
Watch the video to learn more about the history of the Museum
> Read More