---
Top of the South Island 17 July 2023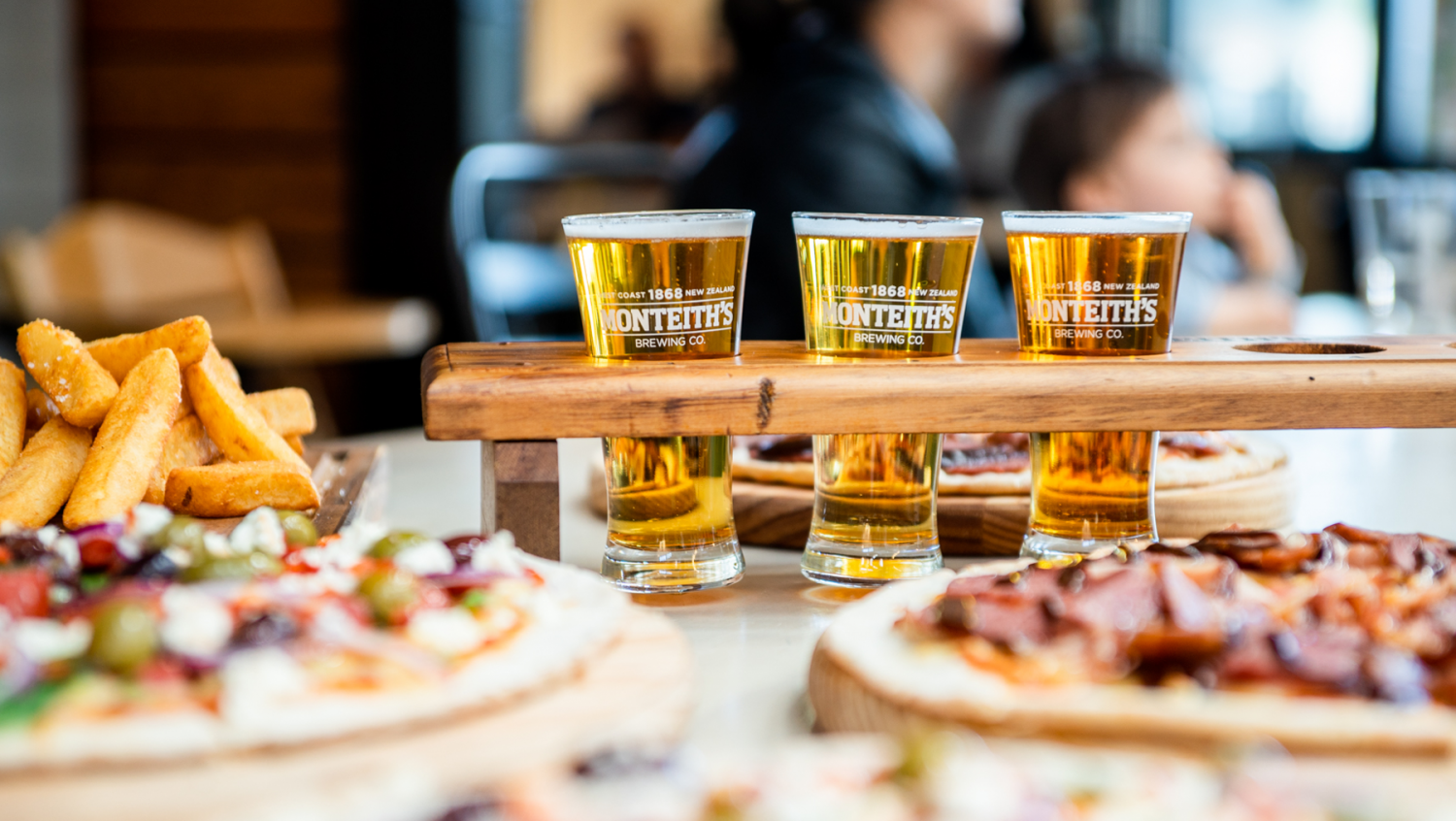 Monteith's Brewing Co. Tasting
Located in Greymouth on the West Coast, Monteith's Brewery is the original home of craft brewing in New Zealand and a recognised Qualmark Gold visitor experience.
Monteith's state of the art and environmentally friendly brewery creates small batches of beer – as small as 40 hectolitres (80 kegs) a brew. These are fermented in gyles, which are traditional open-topped vessels, and each year up to 14 different styles of craft beer are produced.
This ability to craft smaller batches gives Monteith's an edge.
Along with the regular stables of Pilsner, Black, Golden and Original, there are seasonal brews like Summer and Winter Ales. Beer lovers look forward to the change of season to see what surprises might be in store.
Experience a brew tasting of Monteith's beers, served up with tasting notes and an in-depth insight into the various beer styles that Monteith's has to offer, whilst also enjoying a delicious lunch.
Enjoy access to the Monteith's Brewery museum where you can learn about their heritage and story on the West Coast of New Zealand for over 150+ years.
Monteith's Brewing Co. Tasting is available on the following tours:
11 Day Ultimate Top of the South Island
11 Day Signature Top of the South Island
Photo credit: Nimmo Photography
> Read More